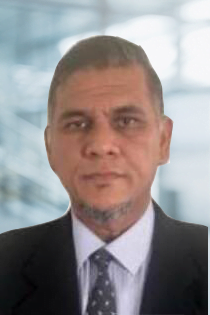 Mohamad Yusof Ahmad
Senior General Manager, Marine Operations 
Encik Mohamad Yusof Ahmad was initially appointed as the Chief Executive Officer of MMHE EPIC Marine & Services Sdn Bhd ("MEMS") on 3 September 2019. He was later redesignated as MHB's Head of Marine Operations and subsequently appointed as Senior General Manager, Marine Operations effective 1 January 2021.
Qualification, Skills and Experience
Encik Mohamad Yusof Ahmad holds a Bachelor Degree in Naval Architecture & Offshore Engineering from University of Strathclyde, Glasgow, United Kingdom.
He has more than 25 years of experience in the marine operations and oil & gas industries, in various leadership roles. Prior to joining MHB, Encik Yusof had stints at senior management level such as General Manager in Kurnia Alliance Marine & Offshore Sdn Bhd and PT Surf Marine Indonesia. He also served American Bureau of Shipping for 17 years as Country Manager (Malaysia, Brunei and Indonesia), Director of Technology and Business Development in Qatar, Dubai and UAE, and Director of Offshore Project for Asia Pacific.
Other Commitments
Encik Mohamad Yusof sits as a board member for MEMS.