Stamping MHB's presence at the Saudi Aramco's OPEF 2019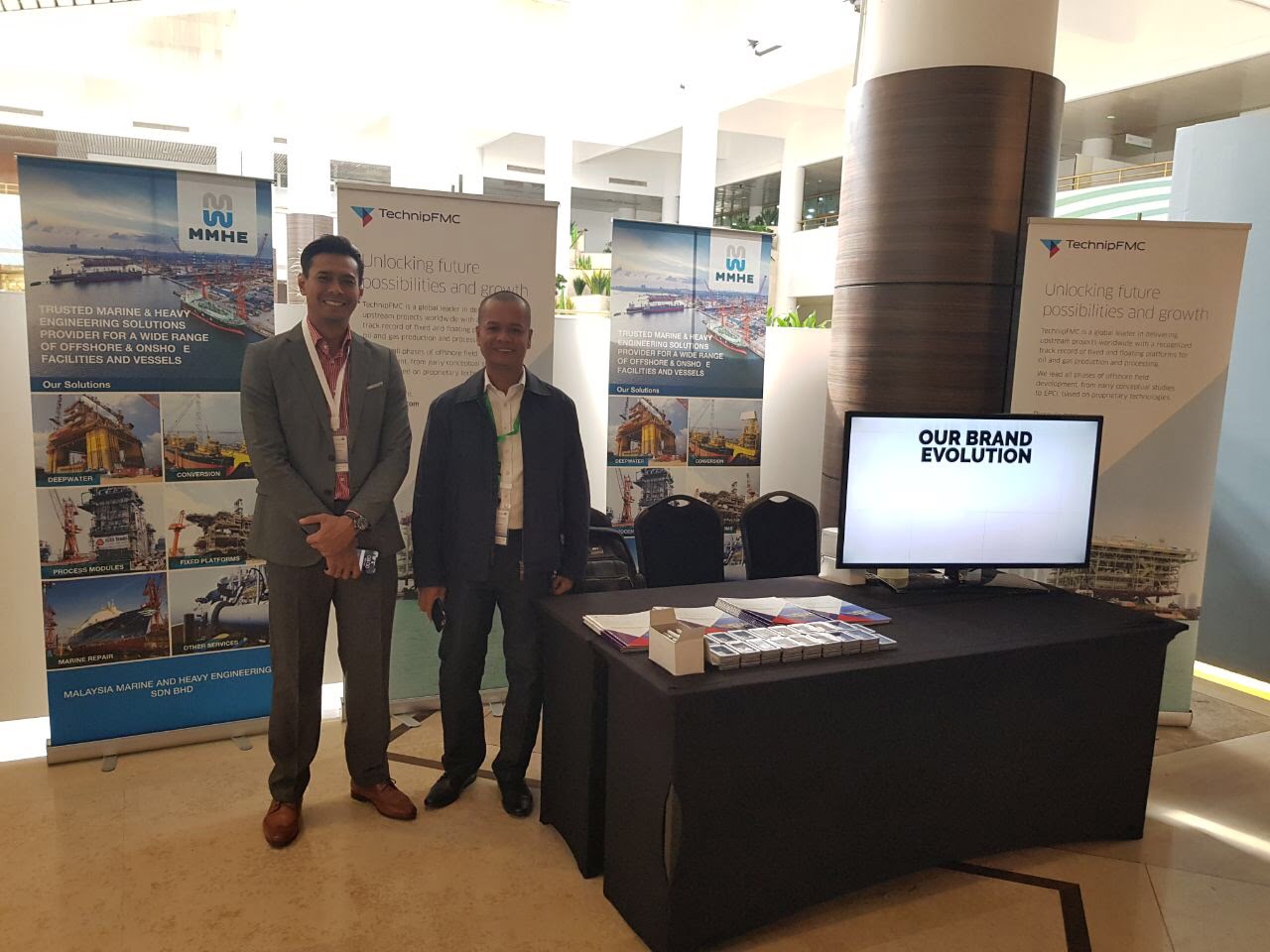 Following the long-term agreement (LTA) signed with Saudi Aramco for the provision of engineering, procurement, construction, installation and commissioning work for offshore facilities within the Kingdom of Saudi Arabia waters on 26 November 2018, Malaysia Marine and Heavy Engineering Holdings Berhad (MHB) together with TechnipFMC, MHB's consortium partner for the LTA, were privileged to be invited as one of the exhibitors for the very first Saudi Aramco's Offshore Projects Execution Forum (OPEF) 2019.
Attended by approximately 1,000 professional delegates consisting of Saudi Aramco Senior Management, Saudi Aramco Project Management Team of Offshore Projects Department, contractors, vendors and Saudi Arabia's organisations, it was held at Saudi Aramco's Dammam Office Building on 25 April 2019.
This platform was aimed, together with many objectives, to provide an opportunity for contractors to showcase offshore projects execution with focus on oil & gas facilities as well as sharing sessions on success stories, innovative solution and deployment of new technology.