Reinforcing Knowledge and Capabilities for
Stronger QHSE Fundamentals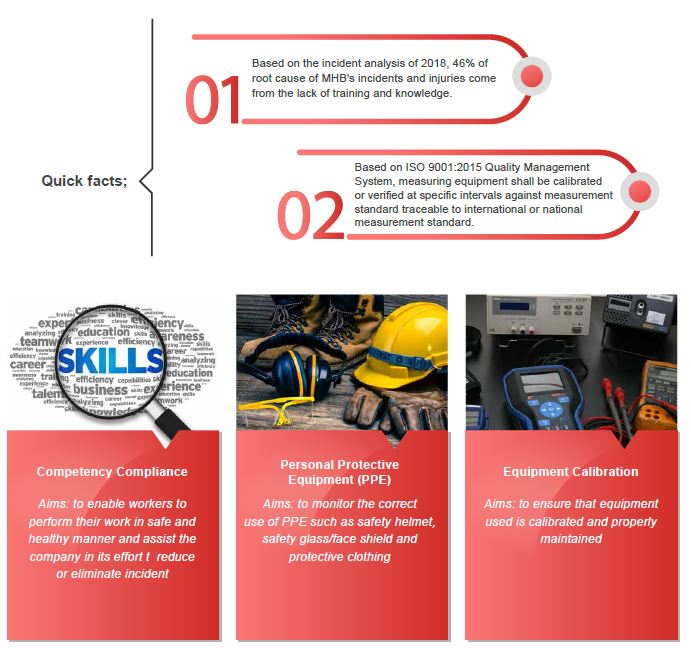 Over the years, we have seen how important it is for a company to sustain its workers' safety and health while ensuring the top notch of its facilities. Corporate quality, health, safety and environment (QHSE) of MHB, recognising the significance of stronger QHSE fundamentals, has focused into reinforcing knowledge and capabilities to all MMHE staff.
Corporate QHSE and HSE team from various departments have collaborated in conducting enforcement programmes focusing on competency compliance and personal protective equipment (PPE) usage on 14 March 2019, while equipment calibration enforcement was conducted a week after that on 21 March 2019.